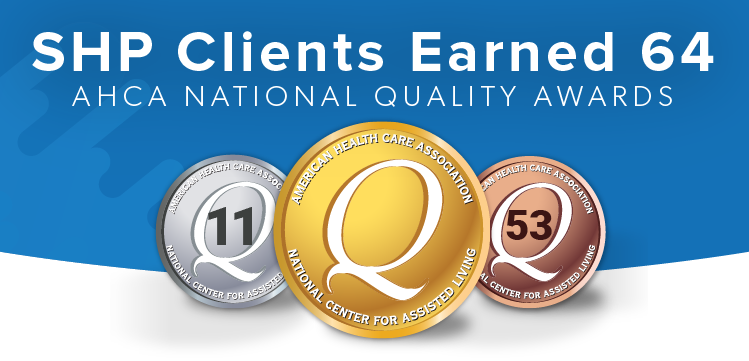 The 2022 AHCA/NCAL National Quality Award Program recipients have been announced and we are pleased to congratulate the 64 SHP clients who received the award this year. Wow!
The AHCA/NCAL National Quality Award Program recognizes long term and post-acute care organizations across the nation for quality. Setting high standards for excellence, the program grants three levels of awards: Bronze – Commitment to Quality, Silver - Achievement in Quality, and Gold – Excellence in Quality, each of which set progressively higher standards for performance. By moving through the three award levels, organizations improve the quality of the care and services they provide.
This year we are proud to congratulate 53 Bronze Award recipients and 11 Silver Award recipients in our SHP family.
Will you be the next facility to earn a Quality Award?
SHP's mission is to support organizations in reaching their quality improvement goals. We applaud our top-performing customers for their hard work and dedication to quality care.