SHP's OASIS scrubbing tool
Correct documentation inconsistencies before sending to CMS. Get reimbursed for all the work you do and don't leave any revenue on the table. Track accuracy by clinician and educate them on the process of fixing issues. Get error alerts on initial, recertification, transfer and discharge assessments.
How it benefits your organization
SHP's OASIS scrubbing platform:
Eliminates the need for manual reviews
Improves documentation accuracy
Holds clinicians accountable for accuracy and timely fixing of errors and inconsistencies
Ensures optimal reimbursement for your work
And MOST IMPORTANTLY – improves quality of care you deliver to your patients
SHP coined the now industry-standard term "OASIS scrubbing" when we streamlined the process of documentation review and oversight. SHP's real-time alerts are the most comprehensive in the industry, and even outsourced coding companies use our software. Our OASIS scrubbing fixes not only the initial assessment, but we also notify you of potential inconsistencies and their impact on outcomes from recertification, transfer and discharge assessments.
Tools that help you manage documentation accuracy and reimbursement
Once SHP automatically receives data from your software partner, our OASIS scrubbing tools get to work. We identify errors and inconsistencies and alert you to our findings for you to fix. Some examples of issues that our scrubber identifies include:
Diagnosis coding errors
OASIS software documentation errors
Revenue-related alerts
Process measures
Case-mix weights
HHRG revenue variances
Clinical outcomes
Accuracy in questions impacting risk adjustment
We notify you of all unresolved issues with a daily email.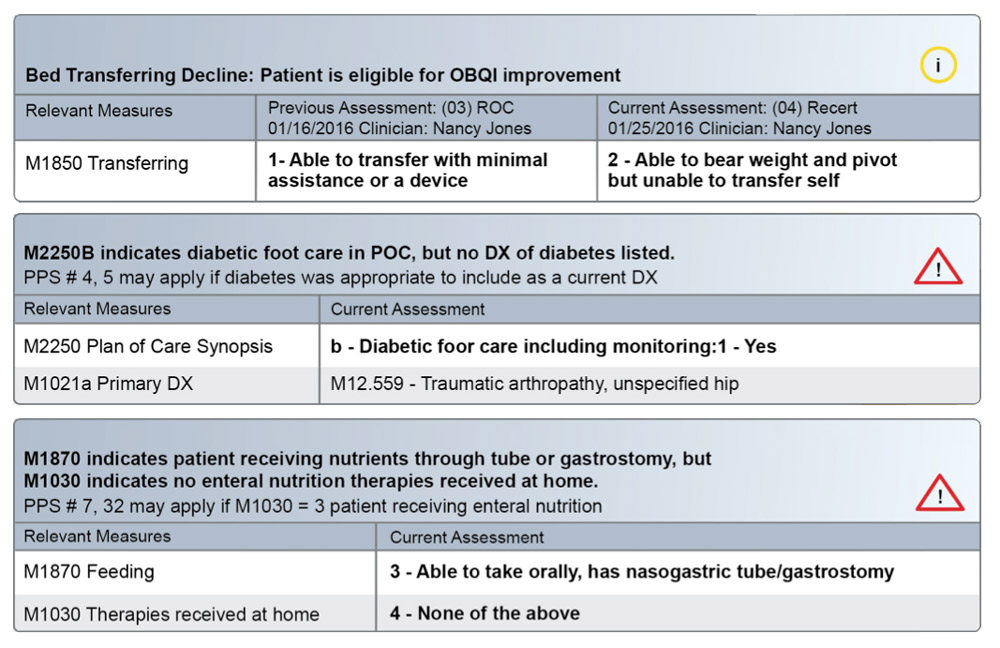 Reports that help you educate your teams and improve your finances
Working with SHP's scrubbing tools is not simply about fixing documentation errors. Our documentation review tools help you educate your clinicians and keep track of their documentation accuracy and alert resolution timeliness.
Managing your organization's OASIS review is simplified with SHP's reports that allow you to manage your process by viewing data by location, region, branch, clinician, and alert category. We also show you how much revenue you are leaving on the table by leaving some of your alerts unresolved: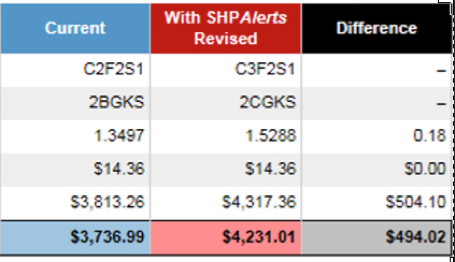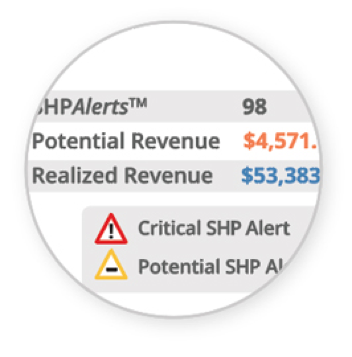 HHRG Worksheets and Episode Einstein™
In our industry the saying goes, "OASIS equals revenue." While you want your clinicians focusing on delivering high quality care to their patients, it is also important for them to understand how OASIS accuracy affects your reimbursement. The HHRG worksheet helps you see how SHP Alerts may affect your case-mix points, and consequently revenue.
The Episode Einstein™ is another of SHP's unique reports which allows you to see multiple assessments in the episode and the changes might have occurred. The report compares information from start of care, resumption of care, SOC with two most recent assessments, non-routine supply changes, view unresolved SHP alerts and much more.