CAHPS® Hospice surveying
We have been working with hospices of all sizes, from large national chains to rural organizations, for over two decades. We began converting hospices from Family Evaluation of Hospice Care (FEHC) to CAHPS Hospice survey far ahead of the Dry Run Period. As an approved CAHPS Hospice Survey vendor, and with the help of our experience as the largest HHCAHPS vendor, we have achieved a CAHPS survey response rate among the highest in the industry and we have set the gold standard for benchmarking and performance improvement.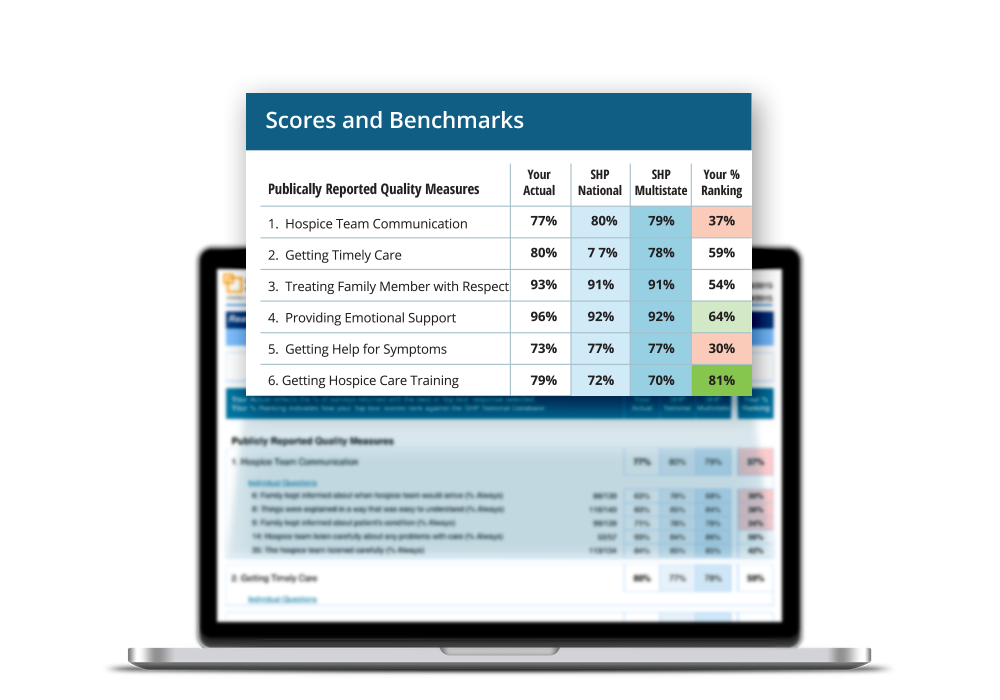 With SHP, you gain the ability to link surveys to individual case managers and see how each one is performing against the CAHPS benchmarks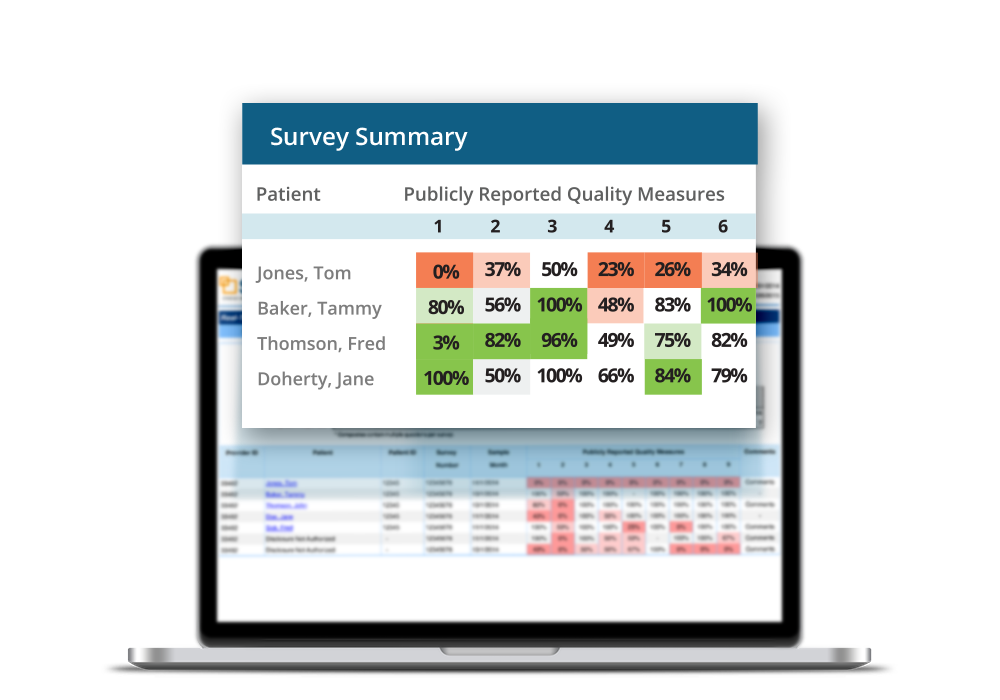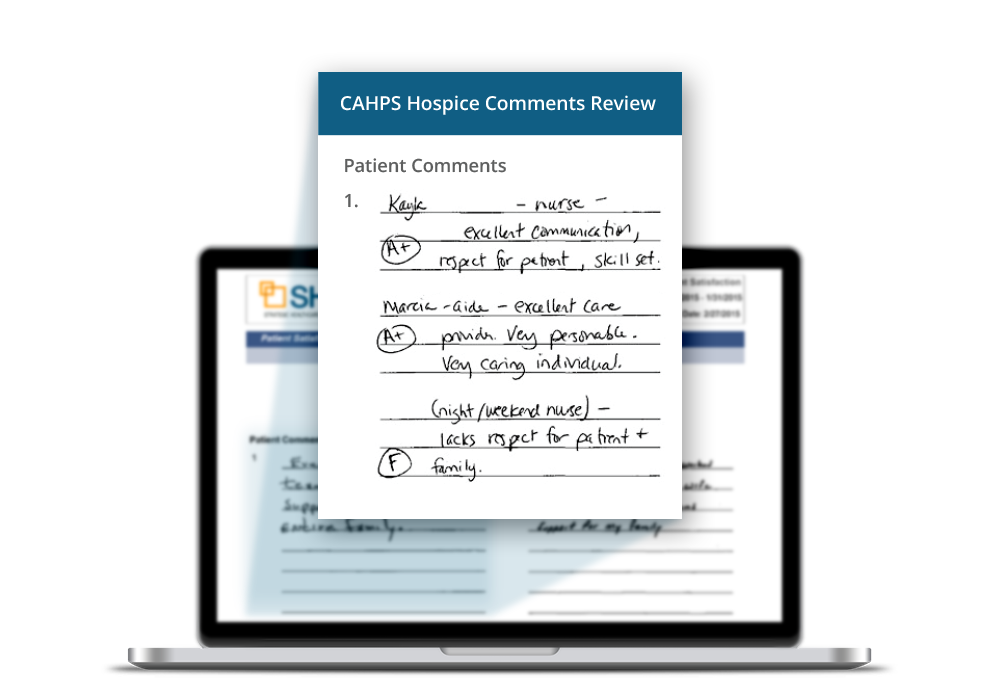 A brief look at the most popular features in the SHP for CAHPS® Hospice reporting suite:
Scores and Benchmarks Report – tracks the direct feedback you have received from caregivers – from a high level review of the CMS composite measures to a question-by-question comparison of the responses with drilldown links to individual survey responses and comments.
Comments Review Report – view the survey comments that caregivers write about their impression of the services provided by your organization. Use the report to identify areas for improvement and share positive highlights with your team.
Survey Administration – verify compliance by reviewing monthly CAHPS Hospice mailings from start to finish with this comprehensive report, including analysis of your organization's response rate and how it compares to the national benchmark.