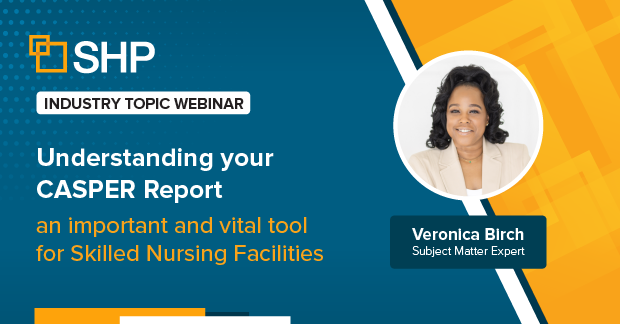 Join our upcoming webinar on the CASPER report and unlock the power of data-driven quality improvement for Skilled Nursing Facilities.
We are delighted to introduce our esteemed presenter, Veronica Birch MBA, BSN, LNHA, RN-BC, NE-BC, who brings over 20 years of experience in long-term and post-acute care. Her expertise and passion make her the perfect guide to help you navigate the complexities of the CASPER report and leverage it to develop effective strategies for your facility.
The CASPER report is a vital tool that helps identify areas for quality improvement and survey issues. It provides valuable insights into your facility's performance, including how it compares to other facilities in your state and across the nation for Quality Measures. With this report driving key programs such as the 5-star rating and survey evaluations, it is crucial to master the art of interpreting the data.
In this webinar, you will:
Gain a clear understanding of how and when the CASPER report is generated and calculated specifically for your facility.
Learn to decipher the meaning of your facility's performance when compared to state and national averages.
Discover effective strategies for utilizing the CASPER report to develop systems that address quality performance and drive continuous improvement.
Don't miss out on this opportunity to harness the potential of the CASPER report and optimize your facility's quality measures. Register now and be prepared to make data-driven decisions that lead to better outcomes.