SHPBest HHCAHPS Award
The annual SHPBest™ program was created to acknowledge home health agencies that consistently provide high quality service to their patients. With the largest HHCAHPS benchmark in the nation, SHP is in a unique position to identify and recognize organizations that have made patient satisfaction a priority and have been rewarded for their efforts with high marks on the HHCAHPS survey.
SHPBest award recipients are determined by ranking the overall score for all SHP HHCAHPS clients. The provider with the best Overall Score in the SHP database receives the Best-of-the-Best Award. Providers that rank in the top 5% receive the Premier Performer award. Providers that rank in the top 20% receive the Superior Performer award. In addition, all award recipients must have scored better than or equal to the SHP national average for the period for each of the 5 publicly reported domains.
Learn more about the 2019 SHPBest HHCAHPS Award Program Methodology.
View the 2019 SHPBest HHCAHPS Award Recipient List.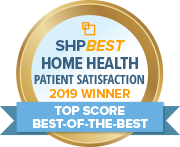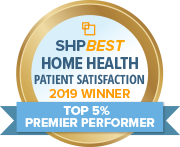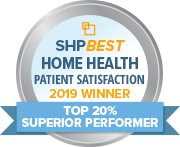 SHPBest past winners and methodology
Curious how SHP for HHCAHPS can help your agency shine against the competition?